Train for a career as a Registered Nurse
READY TO TAKE
THE NEXT STEP?
Clicking the "Get Started" button constitutes your express written consent, without obligation to purchase, to be contacted by Swedish Institute College of Health Sciences (including through automated technology, e.g. dialing and text messaging) via the telephone, mobile device (including SMS and MMS) using the phone numbers provided above, and/or email, even if your telephone number is on a corporate, state or the National Do Not Call Registry, and you agree to our terms of use and privacy policy. Standard message and data rates apply.

State of New York Average Annual Wage

National Median Annual Wage
Program Length
Train for a career as a Registered Nurse at Swedish Institute!
If you have a passion for helping others and want to make a real difference in their lives, consider a Nursing career.
Graduates of the Nursing program at Swedish Institute are eligible to take the NCLEX-RN licensure exam to achieve an RN licensure and enter this rewarding profession. Successful completion of this program results in an Associate in Applied Science degree (AAS).
Get Started with Registered Nurse Training Today!
Accreditations and Registration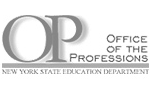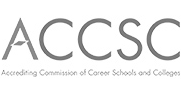 † Applies to full time students only.
*Bureau of Labor Statistics, U.S. Department of Labor, Occupational Outlook Handbook, Registered Nurses, on the Internet at https://www.bls.gov/oes/current/oes291141.htm#st (visited 9.15.22) and https://www.bls.gov/ooh/healthcare/registered-nurses.htm, using Occupational Employment Statistics Query System with a release date of September 2022.
Swedish Institute makes no representation, promise or guarantee that completion of this program either assures passage of any certification or licensure examination or acceptance by any state board. Prospective and current students, as well as graduates, are responsible for researching and understanding all examination, registration, or licensure requirements in any state in which they seek to become registered, licensed, or employed. Swedish Institute does not guarantee employment or career advancement.
Swedish Institute cannot guarantee a student's eligibility either to take any exam or become certified, registered, licensed, or employed. A student's eligibility may depend on his or her work experience, completion of high school (or high school equivalency), not having a criminal record, meeting other licensure, certification, registration, or employment requirements, or the program or School itself having appropriate accreditation or licensure at the time of the student's application.
Swedish Institute's programs are registered by the New York State Education Department. Accredited by ACCSC. For important information on program costs, completion and placement rates, median debt incurred, etc., please visit: http://www.swedishinstitute.edu/student-consumer-information.